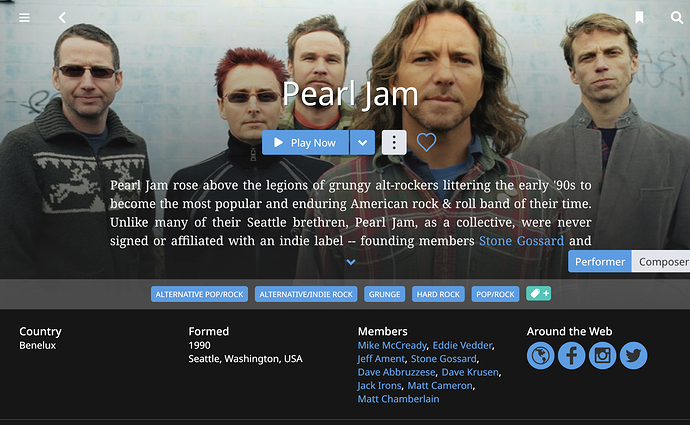 Well, not really, but country: 'benelux' (which is BElgium/NEtherlands/LUXemburg) is probably a mistake
I wish we Belgians could take credit…
Thanks for calling this out, @razzi. We've contacted out metadata provider to get this sorted.
Everybody knows they're from Luxemburg – if only for tax reasons.
Hi @razzi,
Our metadata provider has let us know that they have corrected this today. Please give this about a week or two to be reflected within Roon. Once you see the change on your end please mark this post as the solution.
Thanks again for your report!
This topic was automatically closed 36 hours after the last reply. New replies are no longer allowed.