Roon Core Machine
NUC10i7FNH1
HyperX Kingston 8GB 2666MHz DDR4 Non-ECC CL15 SODIMM
Samsung 970 EVO Plus 250GB NVMe M.2
Networking Gear & Setup Details
All items are ethernet wired. Wi-fi is only for Roon Remotes. Not currently using a VPN.
Fibre Optik modem (Nokia G-240G-A Optical Network Terminal) connects directly to the next item.
TELUS WiFi Hub Router (Arcadyan?, ISP supplied)
ASUS GX-D1081 Network Switch
TLink TL-SG1008D Network Switch
Connected Audio Devices
All items are Ethernet connected unless otherwise specified:
Simaudio Moon 280D DAC w/MiND renderer
Synology NAS DS213 3TB X 2 WD Red
WD Mypassport USB hard drive, connected to NAS only as a backup
Number of Tracks in Library
66,650 tracks
Description of Issue
I am constantly having a series of failures usually culminating with the "DATABASE FAILED TO LOAD. Restore a backup?" message. I have reinstalled ROCK. I have rebooted, restored, and rebuilt databases and added the new versions of codecs. I've moved the RAM to the other slot. I've checked the nuc which seems to be fine. I have seen a few other messages, as shown below. This and other problems are consistent with many of the Roon updates. This started this past week with the latest update. Usually, I can get past the issues after a day of screwing about with things via the PC. But this time I can't seem to get anywhere it's a vicious cycle of failures and I am lost as to where I can turn.
Always the RED light, Connecting…
Then… Oh, Good!!..oh… (I realize the build numbers are different. It doesn't mean I do not see the same screen, more or less. I just grabbed the wrong screenshot.)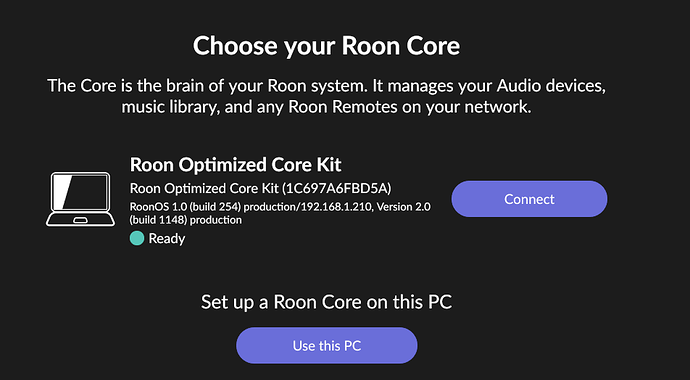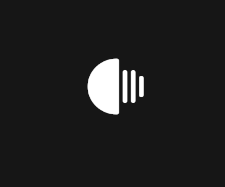 Such a long wait… Usually forever.
Then, if by some miracle ROCK is seen and finally loads, I get a very brief "Oh oh. Something's wrong here…" error message and back to the beginning.