Maybe this is a recent bug, because I seem to remember that I could add personnel to an already identified album by way of file tags. But anyway, it's not possible at this moment (build 537). Why is this?
I have the following use case at hand: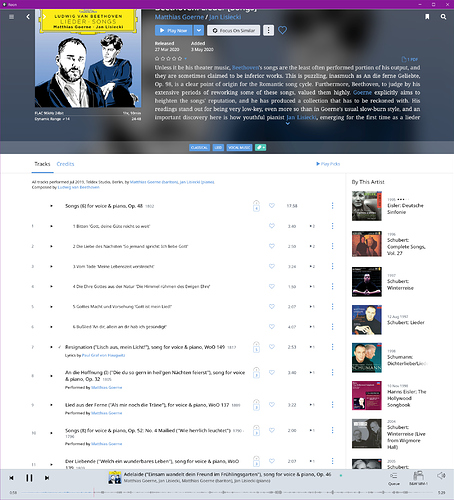 I'd like the name of the lyricist to be shown underneath each song. And although I have filled all of the LYRICIST file tags with the appropriate names, they are not shown here. Note that this album is Identified by Roon.
Well, I thought, maybe Roon does not read the LYRICIST file tag and so I tried and added PERSONNEL file tags containing for instance "Christian Fürchtegott Gellert - Lyricist". But Roon does not read or show the lyricist's name in this form either.
My next idea was to un-identify the album, although I really don't want to do without the extras that come with an identification such as the album review, but anyway, so I did.
Imagine my surprise when I saw this: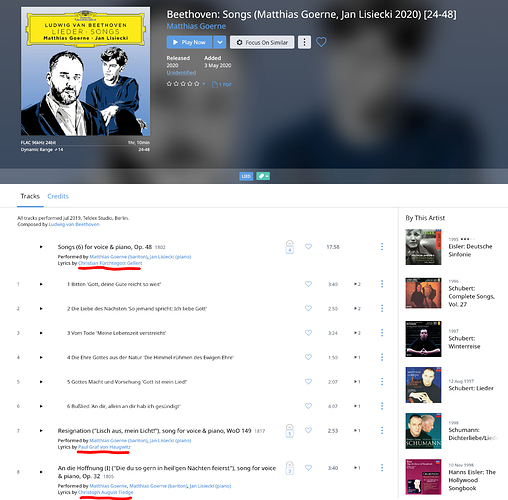 Why can't Roon simply add the information stored in my file tags to the information gotten from the TiVo database. Is this intentional? Or a bug?