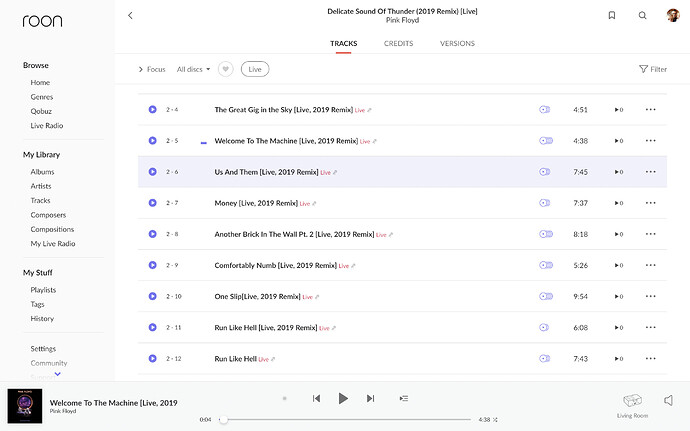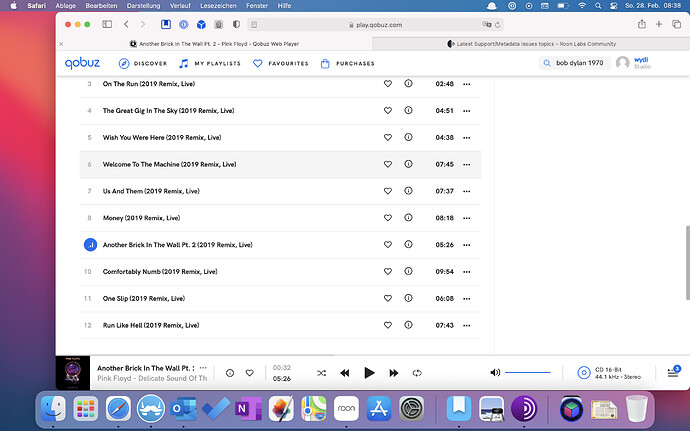 There seems to be a metadata error in Roon. As you see there's a double Run Like hell and the wish you were here is missing. If you play welcome to the machine in Roon, Wish you were here is playing. It's the Qobuz Version and when I visit Qobuz everything is in order:
https://play.qobuz.com/album/ogmq0g4cncuba
Would highly appreciate a fix
Thank you and have a nice Sunday!