Is it possible to play a folder from my harddisc? This is possible in Jriver!
Hi Per,
If the folder is a "top level" library folder then you can focus on it using Focus/Inspector/Storage Location: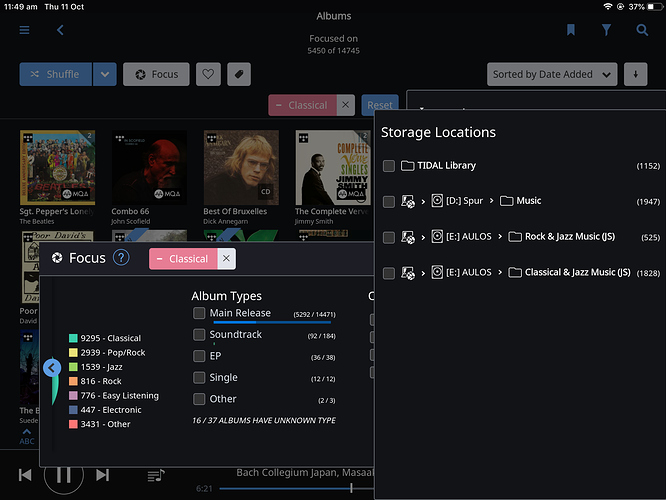 .
The folders I want to find are 1,2 or 3 steps below the top folder!
Dylan, I am not looking for a track, I am looking for a folder!
Hey @Per_Svensson,
Just to verify, this folder contains tracks/albums that are already in Roon, correct? The folder that you're wanting to play tracks from are already within the watched folder you have set in Roon?
If so, using filtering on the Track browser is a good option to play only tracks from that folder.
You can also check out our Focus documentation. While you may not be able to select a specific folder with Focus (other than the top-level folders as andybob mentioned above), Focus is a great tool for filtering your library.
Thanks!
Thank you Dylan! It works! Great!
Sorry Dylan! It worked one time but now I get the message " test to remove some focus criteria"? I have not used the focusbutton!
This topic was automatically closed 36 hours after the last reply. New replies are no longer allowed.