Roon 1.8 on macOS 11.4
Still somewhat new to Roon - or, better - still revelling in discovering its depths.
In Browser > Album sometimes I want to play:
a single track
a single work
everything from here… most often/typically in this multi-CD album
How do I control which kind of click (single, double, CTRL/Right, hold etc?) to use, and where to use it in order to achieve those different Play actions.
My settings now don't seem entirely logical: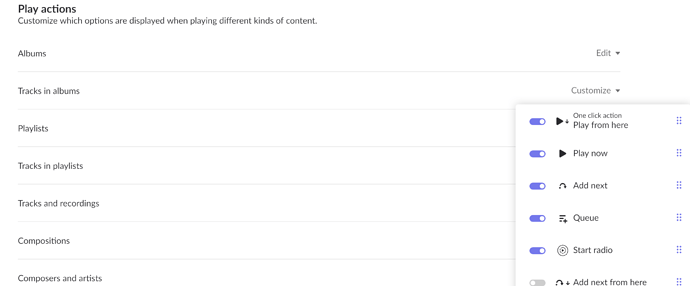 Or is it the vertical order/priority that controls what happens?
Is there another ('proper') way to select Play from here or just Play, please?
TIA!