Hello there
I would like to consult you as i have ran into issues on my sms 200 (music streamer) setup. Was hoping you could point me in the right direction.
I attempted to use direct bridged connection between the roon core (windows 10 desktop) and sms 200 via cabled lan connection (Desktop is connected to my modem via ethernet connection and SMS 200 connected to my desktop using a usb 3.0 to ethernet adapter). The topology of my described connection cld be found in the following link under the heading "direct (bridged) topology "https://www.computeraudiophile.com/forums/topic/30376-a-novel-way-to-massively-improve-the-sq-of-computer-audio-streaming/?page=94&tab=comments#comment-673011
I have successfully bridged a connection and my network was able to detect sms 200. Roon also managed to detect the sms200. However the playback was unsuccessful as I would get a message from roon stating "An audio file is loading slowly, this may indicate a hardware or performance issue". This happens for all the songs I have tried to playback.
I have attached some screenshots of the bridged connection I have done, as well as the error message during playback and the signal path shown in Roon.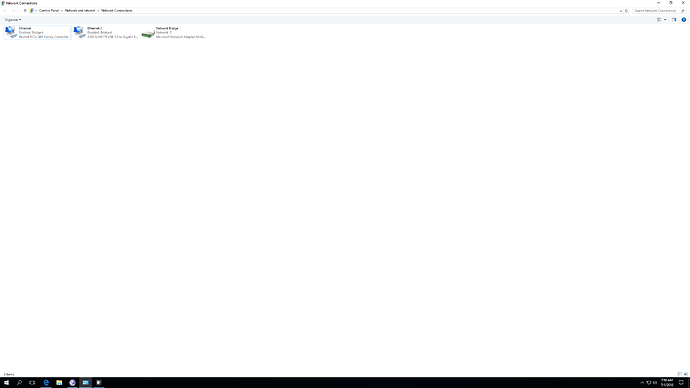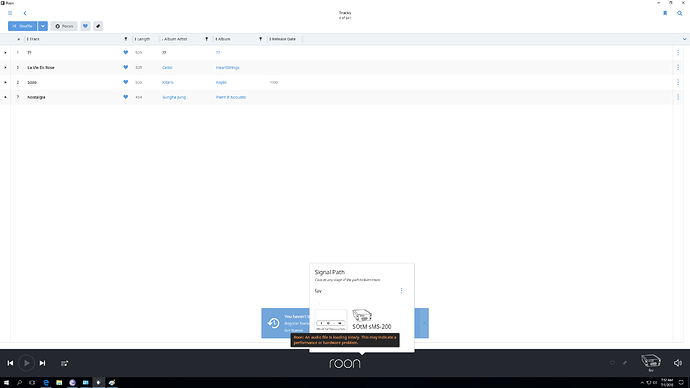 !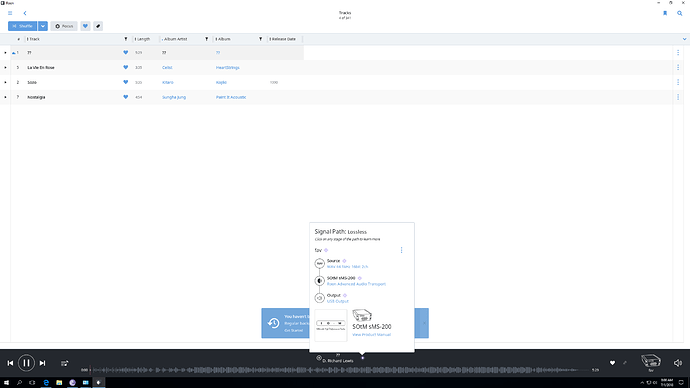 Previously i was using a full wifi connection (desktop connected to network using wifi & sms 200 connected to wifi network using a wifi adapter) and it works fine. Reason why i changed to a wired connection to see if it gives a better performance. Was hoping you could advise please.
Best Regards,
Ray