I am experiencing an issue which appeared as soon as I updated Roon last night. Playback on my Win 10 PC stops after a few minutes. I narrowed down the problem to the windows firewall. Once I turn the firewall off, the problem disappears and Roon works without issues. If i reactivate the firewall, the problem returns and roon playback stops after a few minutes.
I have checked and ensured that roon is allowed access through the firewall: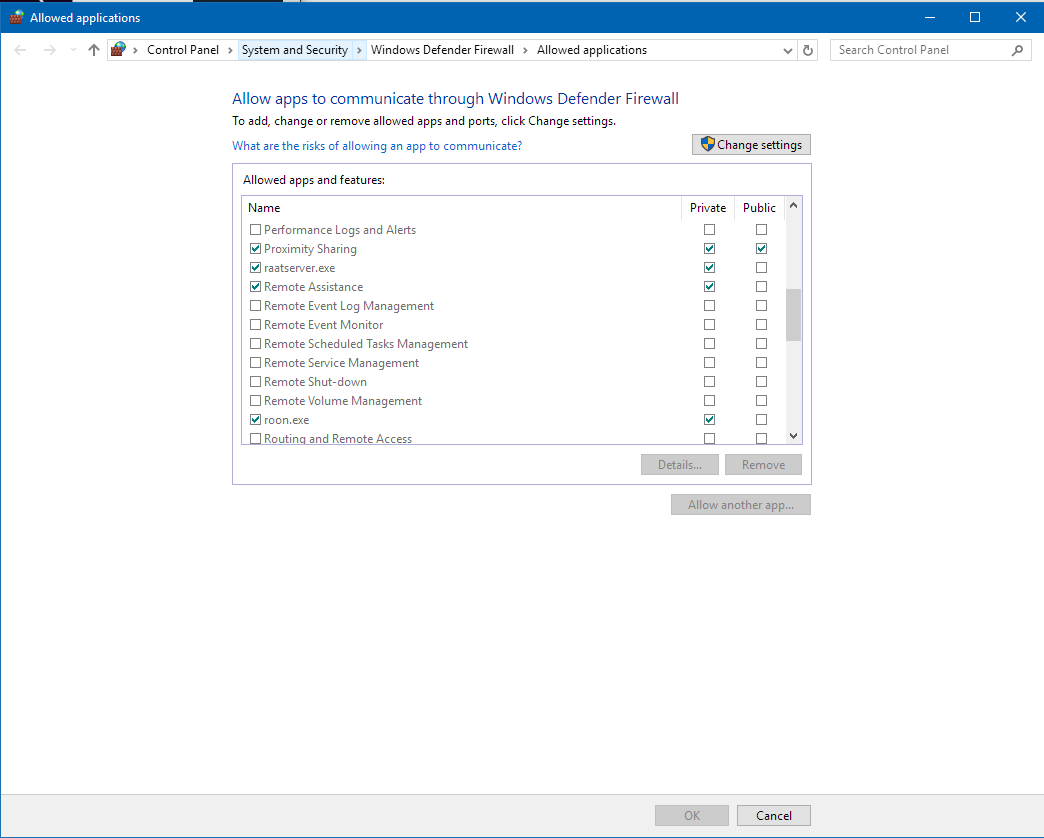 I also tried uninstalling and then re-installing Roon on my Win 10 PC.
I had no issues at all until last night when I updated Roon to the latest version.
Not sure if I have missed something. Would you be able to help?
Many thanks
Yiannis