Playback of MQA on the Devialet via Air is a halting mess. Is anyone else having these problems?
Hello @Aaron_Garrett,
Devialet is aware of issues with Air streaming in Roon and high resolution playback. They have not released a timeline of when to expect an improvement with this behavior, but they are aware and actively working on the issue. I would be sure to occasionally check the Devialet "Latest News" page for when they roll out a new update.
https://help.devialet.com/hc/en-us/categories/200536421-Latest-News
-John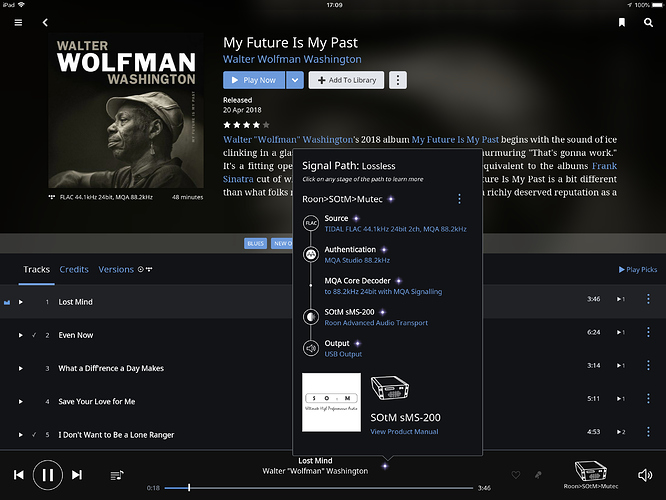 I'm using the SOTM Triple set to stream MQA to my Devialet 440 Pro CI and I'm not having any problems. When I set the sMS 200 Ultra to render only, the Devialet reports 88.2 or 96, depending on the source file.
Thanks. I think the problem must just be AIR.