Hi, I will appreciate if Magic 108 Radio & & Kool 95 can be added.
thanks.
Hello @Gokce_Yildirim , welcome.
We used to have these. Magic108 became Kool95 after it was A-1 Mix Radio.
Unfortunately, it, or they, are now offline. A shame, because they had flac streams.
If you search for flac you can see what stations we have that do stream hires.
Hi Brian… thats strange as I do have Magic108 on the Naim app of my Naim Nova and it is streaming as Magic108
Strange indeed. Their website (in whatever incarnation) doesn't seem to exist and I can't find a stream anywhere.
Could you find out the URL that Naim is using?
You're right… I also could not track any source in web that streams Magic 108. This is strange. I am not able to see the source link on Naim's app but here are the screen pics. Maybe some other channel is streaming under Magic 108 name…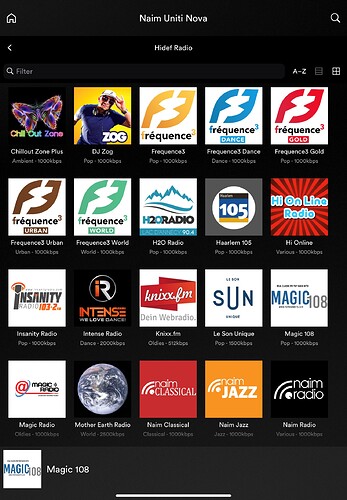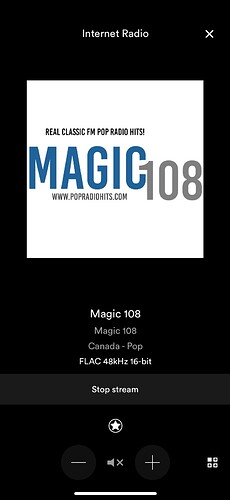 This topic was automatically closed after 10 hours. New replies are no longer allowed.