@Lionel_Briot I have just added it. At the moment, it plays silence, both stream and website. Can you test on your side?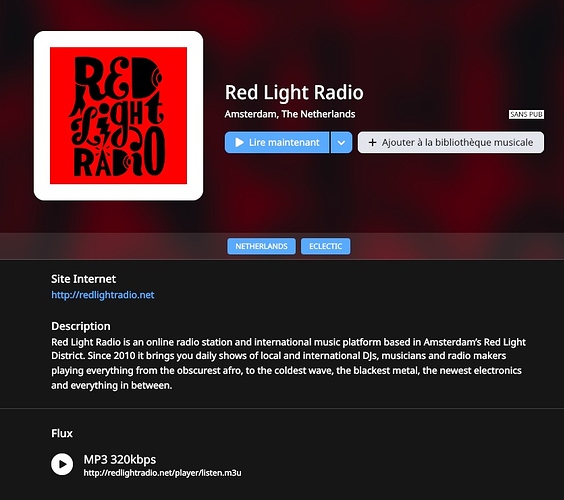 yes, it's a zen radio

more seriously, few hours before, that was working.
it arrives sometimes
thanks a lot
OK the stream is back to



Looks like they have some interruptions
This topic was automatically closed 36 hours after the last reply. New replies are no longer allowed.