Hey @BrianW and the live curators team,
I wanted to talk about KUAF 91.3 Public Radio from Fayetteville, AR.
Would it be possible to add it in Roon? Apparently, a number of Roon subscribers are reaching out to the radio station to have it added in Roon. How great, isn't it? The TuneIn link is this one:
This station can be added as a custom live radio station, but invariably (for me and at least another user), this error pops up, making it impossible to listen to the radio station: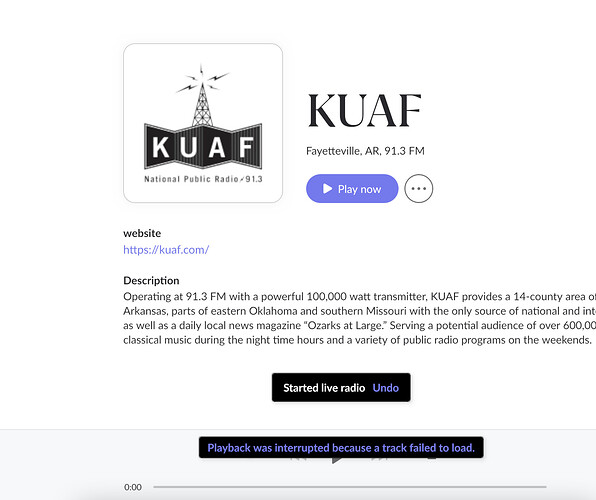 Do you have any visibility over why this is? My location is the US. The user's location is the UK.
Thanks a million