Some time around the release of 1.7 Roon replaced Mono libraries in Roon Server builds for RoonOS/ROCK with what I presume is .Net Core. Some posts were made about speed and stability improvements.
From 1.7 Release Notes: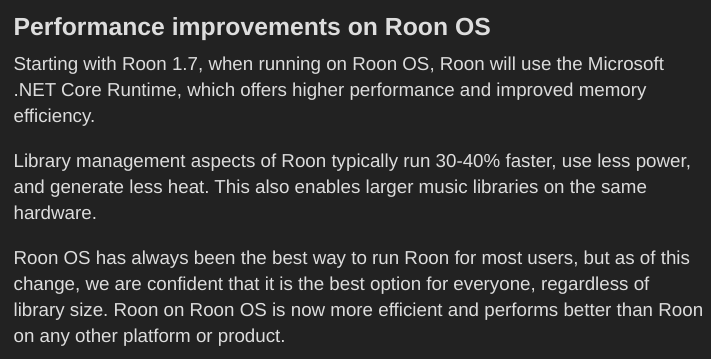 As there are many users running Roon Server on OSX and general purpose Linux they would all benefit from Roon Server builds being switched to .Net Core also. Benefits would include improved performance, better memory management, less need to restart the server… and a better overall user experience.
Please make the effort to provide all your customers with the best possible experience.