This is a newish recording (TIDAL) by Anne Queffelec: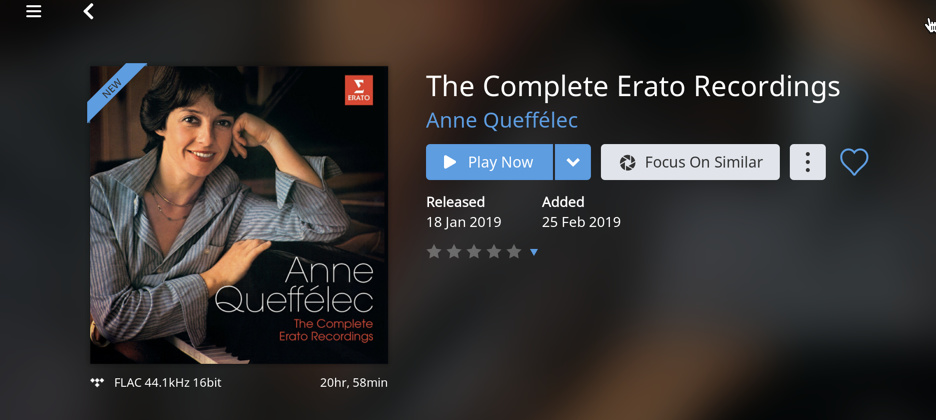 Upon import, one notices that all 20 hours – 153 tracks – is "organized" on one album (very tight grooves?).
And – no composers. So absolutely no composition IDs. So no rich metadata for YOU.
…UNLESS you're willing to find a track listing from somewhere (no back or brochure art came with it), identify composers, and research and enter canonical names for all 153 tracks.
…THEN, one of the primary value propositions being sold by Roon/TIDAL will be realized. Until then, just put on, say, Track 121 and be thankful for the track entitled, "Allegro", composed by no one in particular.
Sheesh.