I find that genres other than Classical (Pop, Jazz mostly) often don't have a composer tag set. At first I just assumed rovi wasn't populating that. But in many cases it just looks that way as the threshold for displaying composer is more restrictive in roon for pop/jazz than classical.
I have pop albums where composer is set but the tracks are not being id'd as compositions. For example, in this 80's compilation, all the composer tags are populated but I am getting no match with identically titled compositions on other compilations: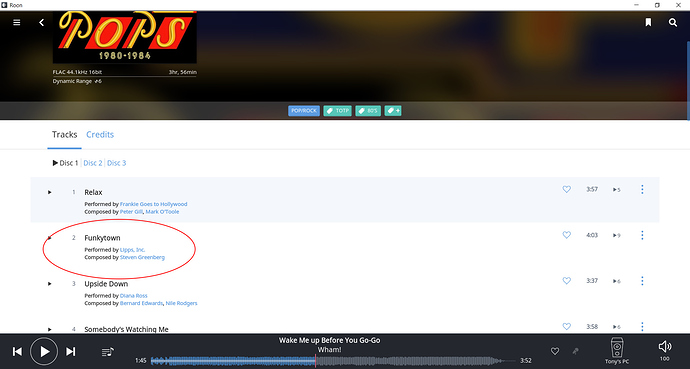 I have 3 other versions of "Funkytown" apparently but this one is not grouped with them: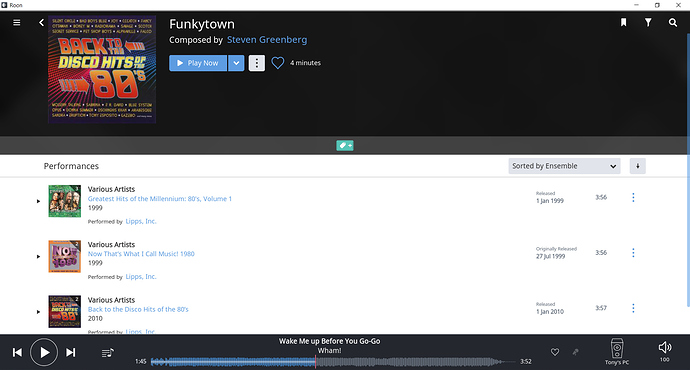 Is there some other tag besides title and composer that I need to set to get a composition id more consistently with pop music, or any other genre than classical for that matter?