Core Machine (Operating system/System info/Roon build number)
Windows 10, build 18865, Roon 1.6 (401)
Description Of Issue
When I add song using "add next" the last second of the current song, the song gets added to the queue, and seemingly starts playing. But it is not! Instead the previous next song is played instead, while showing data for the song that should be played.
When elapsed time is mismatching (and longer), the counter just continues beyond the total time of the assumed track (for instance 3:27/3:07).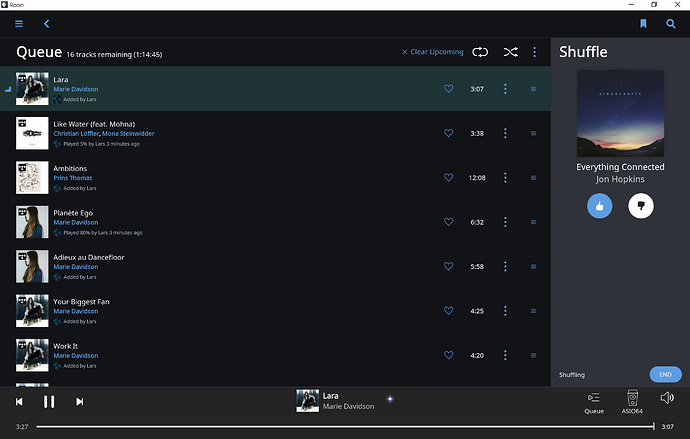 In the attached example, "Like Water" is played, while showing data for "Lara".