Roon Core Machine
<!|Device name|DESKTOP-9PEQ1LF|
Processor|Intel(R) Core™ i7-10700F CPU @ 2.90GHz 2.90 GHz|
|Installed RAM|32.0 GB|
|System type|64-bit operating system, x64-based processor|
Hi, my DAC (Schiit Bifrost Multibit) is attached to a Macbook Pro via USB, which is connected to my core PC via a home wireless network. I would like to send high res music to the DAC without downsampling, but cannot figure out how to do this. →
Networking Gear & Setup Details
Connected Audio Devices
Macbook Pro 2015, Monterey
OS via WiFi
Schiit Bifrost Multibit gen 2 DAC to MBP via USB
Number of Tracks in Library
152,000 tracks
Description of Issue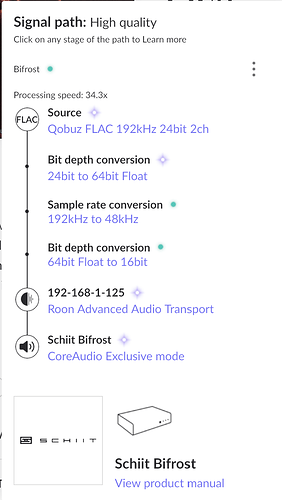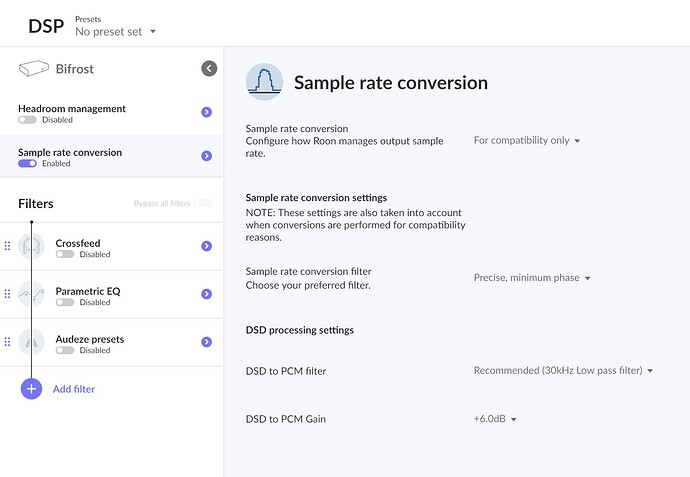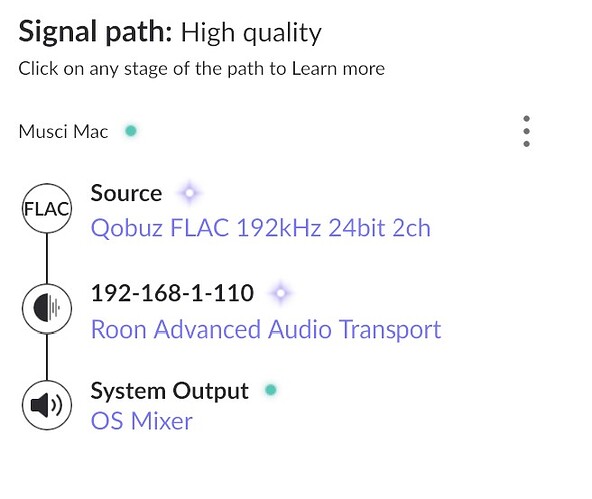 I wish to send high res music to the DAC without downsampling, but cannot figure out how to do this or prevent Roon from downsampling. Roon previously did this but not now.
I do not believe it is a streaming/router/network issue as the original sample rate and bit depth is transferred without downsampling when the Mac remote's device is switched to 'system output'. The OS mixer however then downsamples before sending to the Bifrost DAC. I have a Qobuz subscription specifically for streaming high res audio to the Mac within Roon.
I do not believe it is an issue with the Bifrost as I can stream high res audio to it directly from the Qobuz app. It appears to be an interface issue between the Bifrost and Roon (e.g. Roon does not think the Bifrost can handle high res, so downsamples before sending via Wifi.
Your help appreciated!