I would like the search engine to prioritize search results for items in my library over other results. For example, I have an album by a band named "Ivory" in my library. When I search for it in Roon, I get these suggestions:
As you can see, none of the results are for the artist I am looking for. They aren't even exact matches for my search term. This is a very poor search result.
For comparison, I like the way Plex handles this much better (and it's magnitudes faster running on the same server, BTW):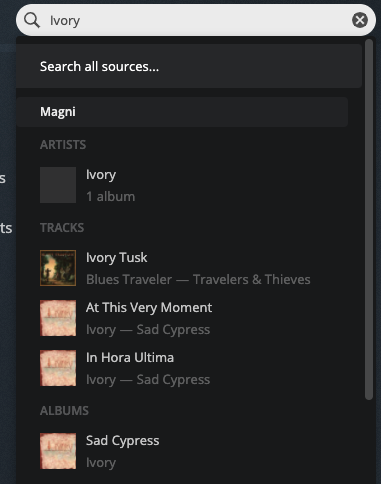 The top result is the artist I'm looking for (an exact match for my search term). The remaining results are also from my library and much more relevant.