Core Machine (Operating system/System info/Roon build number)
Windows 10 pro 20H2 compilation 19042.746
Roon 1.7 build 710
Network Details (Including networking gear model/manufacturer and if on WiFi/Ethernet)
synology rt2600ac connected via rj45 with roon core and raspberry (vitos)
Audio Devices (Specify what device you're using and its connection type - USB/HDMI/etc.)
Hifiberry Digi+ pro optical to Chord M Scaler. But actually it's happening with all connected devices.
Description Of Issue
I'm having issues with device icons not being displayed on my windows PC (core and I'm using it to control playback when I'm using pc).
It doesn't matter what device it's icon is not appearing: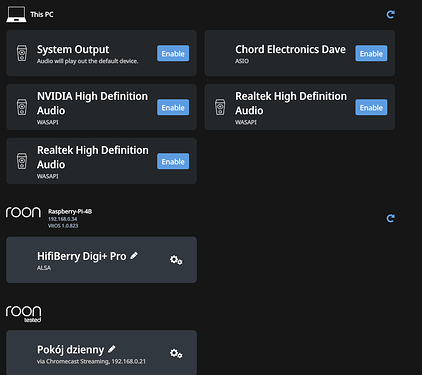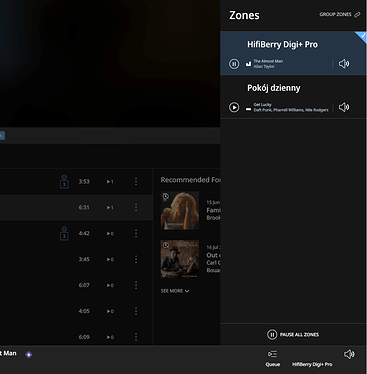 Only default speaker icon is appearing.
What is funny on mobile device (android) icons are showing properly.
I've tried clearing cache from inside roon also I manually deleted devicedb-prod.zip and devicedb-prod.zip.etag from AppData->Roon. But it didn't help.
I'm not sure when did it happened. I think after last update but I can be wrong.