Hi @support
I am getting more into modding my collection within ROon itself and to this end I am trying to get genres correct for albums.
I noticed that Roon had id'd my Bladerunner soundtracks as Classical which I don't want so I went and edited them to uncheck the Classical genre, but they are still appearing if I focus on classical albums.
see here: not classical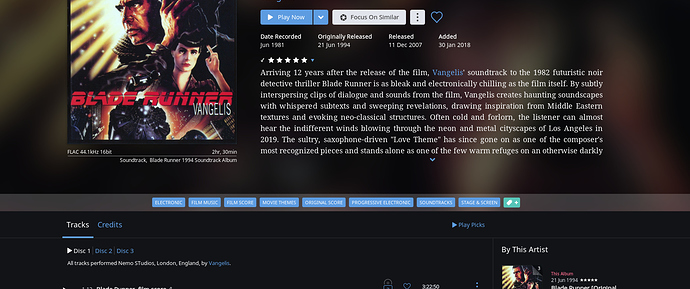 and yet here: focused under classical
Is this a glitch or am i doing something wrong?
It's showing the classical tag as unchecked when I edit the albums also: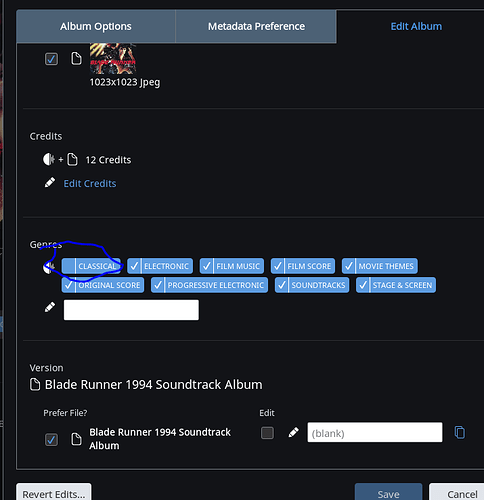 Thanks in advance!