Hi
ARC 1.0 (90), IOS 16.1.1
I have a general problem with the counters in the Polish version of Arc. It is about giving the number of hours and minutes on the screens. E.g. Playlist screen. The total time in the Polish version is not counted correctly. I already reported this bug in the alpha version in the past, it was corrected and came back. I attach screens from the Polish, English and German versions.
PL: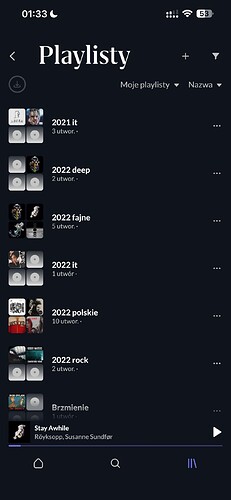 ENG:

GER: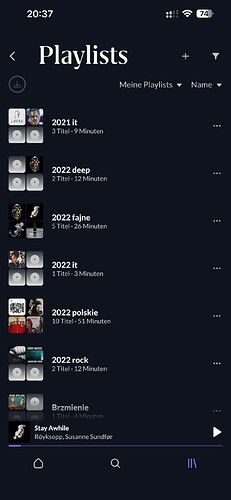 Only in the Polish version it does not work. It seems to me that the malfunction of these counters is something more general, because it is similar on the screen giving the time of disconnection from Core, the problem described in the following thread.
Of course, I checked the quality of my translations today, comparing them not only with the English version, but also with the German version, for type translations:
coreStateCantConnect
coreLastSeenTimeAgo
addedXDaysAgo
xDays
xHoursxMinutesAbbreviation
xHoursxMinutes
comingUpInXSeconds
xMinutesAbbreviation
xMinutes
But everything looks similar and I don't see any errors there.
Any chance of help or a fix?
Regards
Tom