Hello @support,
Strange thing on "What are you listening to now ?" :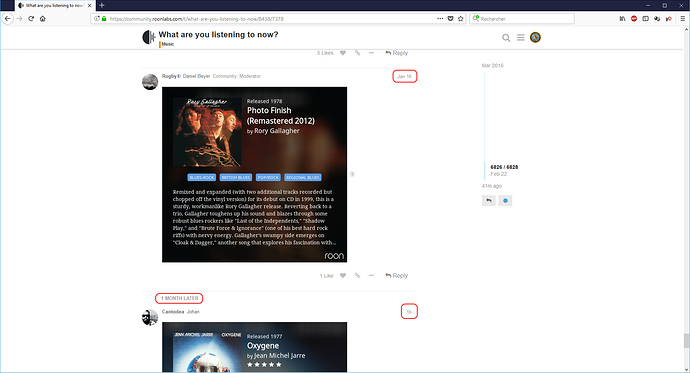 Missing messages ?
Happening on my iPad also, I don't think there are missing messages, more like a wonderful album was beamed in.
.sjb
Lol. Sorry my fault I had posted that album to the wrong thread, when I realized it moved it.
OK, no problem Daniel.