Hello,
I have a problem with Roon. THis trouble is visible on iphone, ipad and windows.
When I go to Tidal, I have nothing:
In the albums :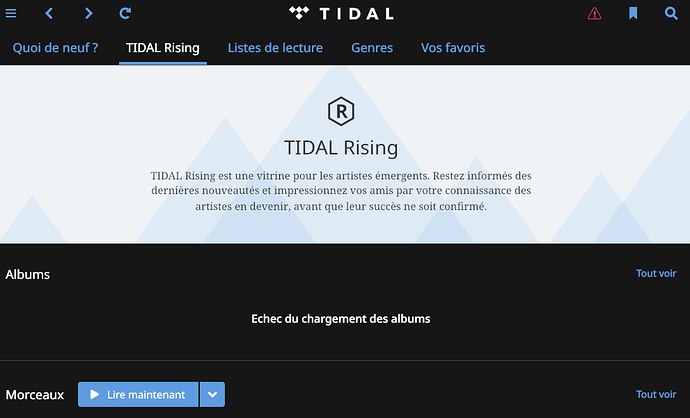 I checked the billing information with TIdal, changed the passowrd, and log in again everywhere.
Tidal is working fine elsewhere, in the iphone App,
It is well connected on roon.
.
I notice two bugs with roon somewhere else :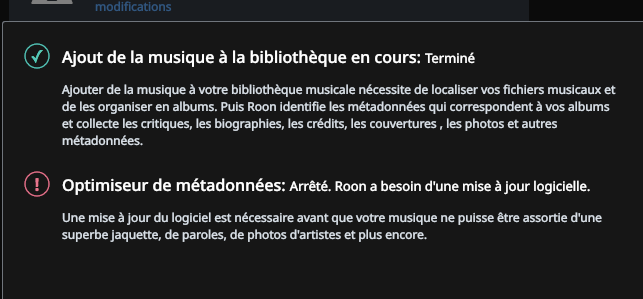 and this message never disappears.
I have a lifetime roon…
for info :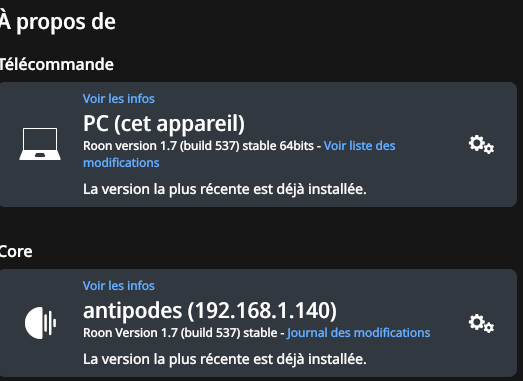 I reboot many times.
I checked the update on my antipodes.
Thank you in advance.
best regards
nicolas