Mac Mini OS X System info/Roon 1.8)**
When I play a 24/96 file, the signal path is as follows: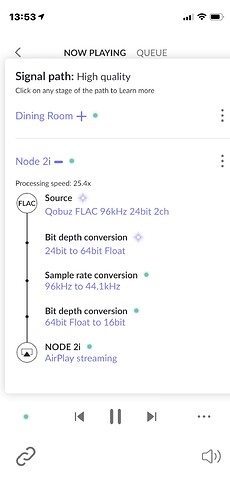 The node 2i is connected directly to my Meridian D6000 digital speakers which accept a 96/24 digital coax signal.
My question is:
Why it the signal going through bit depth and sample rate conversions? This degrades the signal.