I updated my Roon PC Core to 1.3 with no problems. I then tried updating my Roon Endpoint on my laptop and I get the following screens: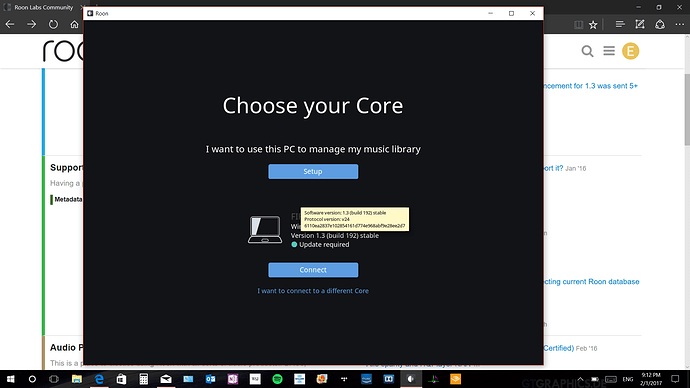 After clicking "Connect" I get the following: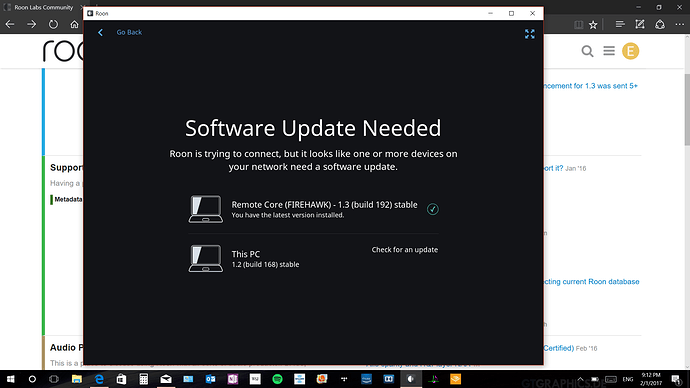 So the first screen indicates my core needs updating but the second screen says it has the latest version (I get the same message when I check "About" in the Core settings). When I click on the "Check for an update" link in my Endpoint laptop I get no response.
Please advise.