Core Machine (Operating system/System info/Roon build number)
Ubuntu / NUC / Roon Core 1.7 (build 500)
Info to the Ubuntu version: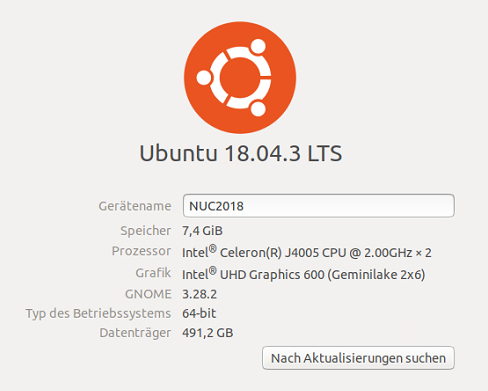 Network Details (Including networking gear model/manufacturer and if on WiFi/Ethernet)
Fritzbox 7490 / Ethernet (no Wifi)
Audio Devices (Specify what device you're using and its connection type - USB/HDMI/etc.)
NAD D7050 - Connected via USB
Description Of Issue
After updating the Core to version 1.7 I am not able to connect from my Windows 10 PC. Starting Roon on the Windows machine shows the following screen: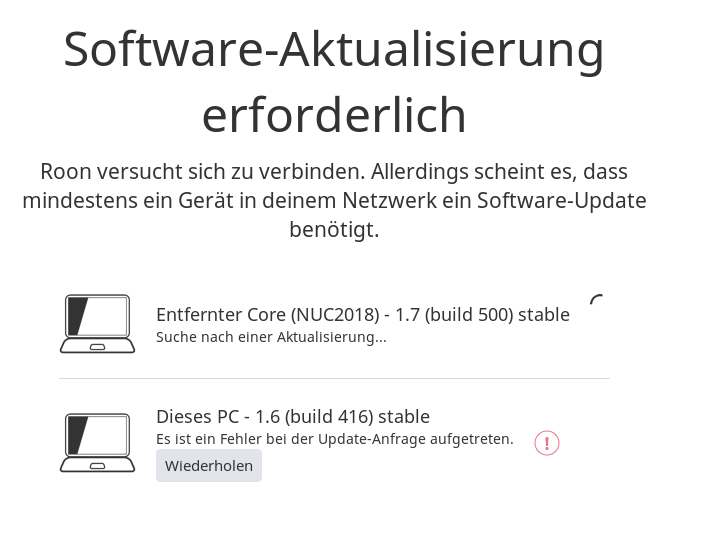 Access from my Iphone and from my Ipad is working. The info screen here looks as follows: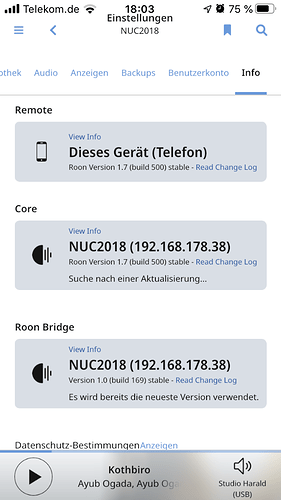 How can I update the Windows PC? How can I stop the serach for updates on the Core NUC/Ubuntu?
TIA
H. Pott