This is the artist page for the KJ trio: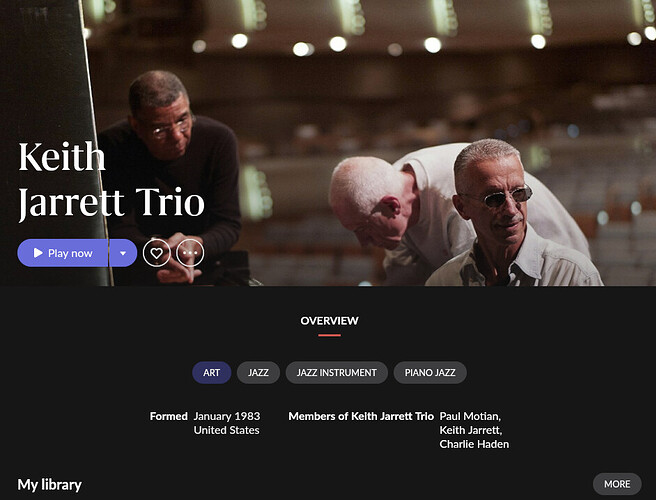 the problem is that in the picture there are Peacock and Dejohnette, while in the description we have as members Motian and Haden. and that is another trio.
the problem is that this Trio is credited in many Jarrett/Peacock/Dejohnette albums
basicaly, there are 2 trio's that should be distinguished.
and in fact they are, as in roon metadata there is also this: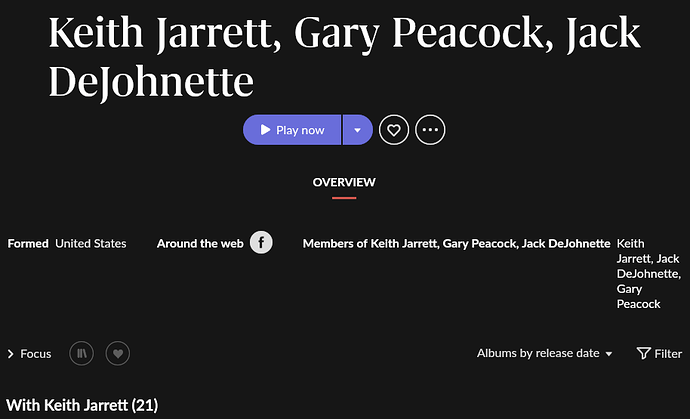 so the "Keith Jarrett Trio" should be replaced in the Jarrett/Peacock/Dejohnette. i can do this locally, but it would be better that done globally at metadata level.