Hi Dylan,
When playing around with the DSP settings this evening, came across an 'odd' (?) scenario.
I used the 'speaker setup' mode to see what it did and just using distance and listening, was able to achieve a better 'centered' soundstage. As I continued to listen to different tracks, with all different file types (AAC, CD, ALAC, FLAC, DSD, MQA) - it seemed like the MQA tracks were off. And sure enough, with speaker setup mode enabled, the final MQA Renderer from the PS Audio DS Jr DAC didn't happen. Disable speaker setup; it comes back.
Any idea why that would happen?
The speaker setup filter is interesting; definitely helps with getting a more centered soundstage, but does also take something away. Hard to put into words.
Thought you might find this quirk interesting. Might be inherent in using the filter with MQA, but maybe something to investigate.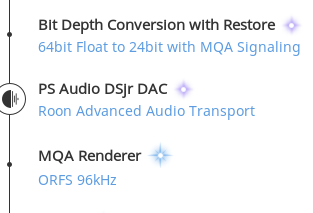 Screen Shot 2019-10-11 at 9.25.42 PM
vs.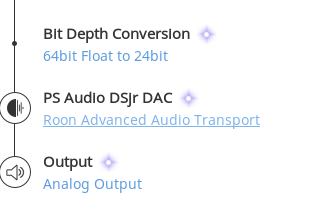 Screen Shot 2019-10-11 at 9.26.39 PM