This is a work/parts issue. Here's a partial screenshot of how Roon displays the opera: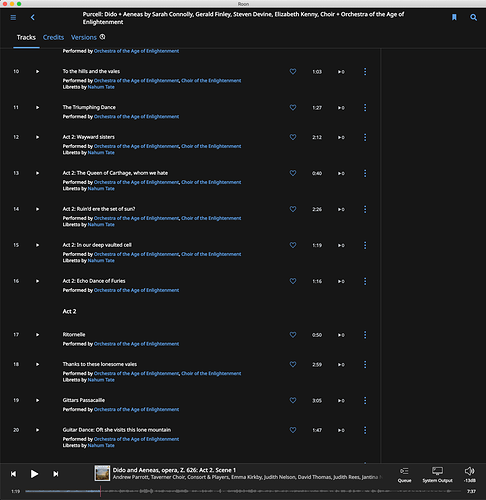 The first five numbers of Act 2 (tracks 12–16) display incorrectly as parts of Act 1. Tracks 17f display correctly as parts of Act 2.
I have used SongKong to try to correct this:

In Roon's Metadata Preference for the album I've selected Prefer File for Multi-Part Composition Grouping and then Saved it. But the album still displays incorrectly. I'd appreciate some help understanding what's going on here and what I need to do to correct it.
Thanks.