Roon Core Machine
QNAP TS-253A * GB RAM, core istalled on RAID 1
Networking Gear & Setup Details
Dasan H660GM 2x GIGABT switches
Connected Audio Devices
USB DAC SMSL SU-9 connected directly to QNAP
HDMI from QNAP to Denon Amp AVC- 3700H
Number of Tracks in Library
5000
Description of Issue
When playing any files over 48000 Hz using USB cable conneced between Qnap ( roon core) to DAC the device ( USB DAC) dissapiers from audio devices (crashes).
It reappears after few seconds.
DAC is visible in Qnap app connected audio devices as a SMSL SMSL USB AUDIO at usb-0000:00:14.0-3.1, high speed.
It does not matter whether I play from my library or Tidal files. The outcome is always the same.
PAth is: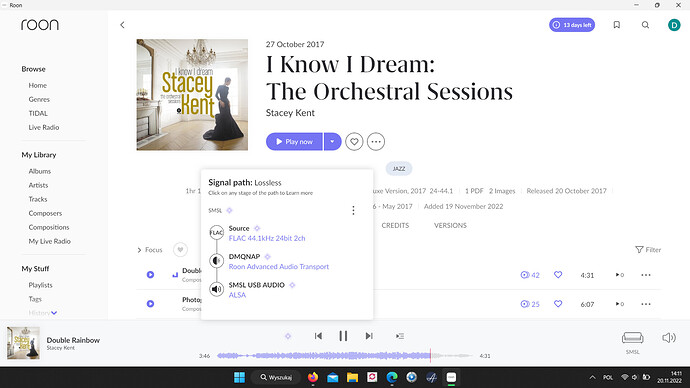 There is no problem paling files via HDMI connected t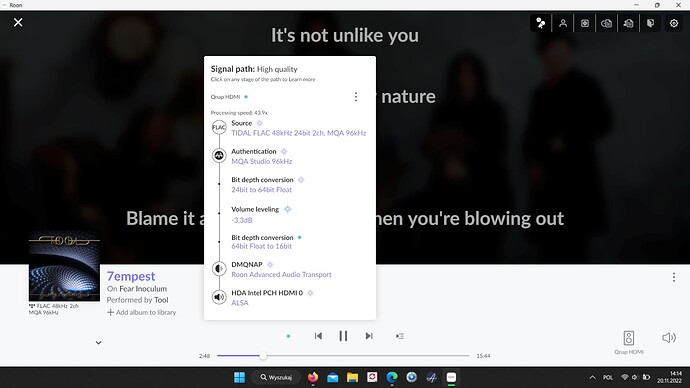 o Denon Amp.
Those are however conversed down to 16bit,
When Roon Core is installed on Windows 11 computer there is no issue playing any file usinf USB connection with the same DAC.