Latest Qobuz app seems to have added Soundiiz to transfer your other accounts to Qobuz for free. Nice touch.
I thought I saw that when it updated as what's new but did not pay it much attention.
In retrospect yes it's a nice touch.
Where can I find that? I hope it will transfer Qobuz to Apple Music. If it will, I can cancel Soundiz.
I think it only goes to qobuz, not from qobuz
That's good. I can get Tidal and Spotify into Qobuz and then into roon.
Could someone advise where to find this in the Qobuz App? I've updated app on iPhone and iPad but don't seem to be able to see it.
Thanks in advance.
At least on Android: My Qobuz (bottom bar) > Settings (gearwheel, top right) > Start Transfer, right at the top
"Hey, we made it easy to leave us" would be an unexpected feature

In settings you will see transfer music option, you then set up an account or link it to an existing one and you get Qobuz key. Then it's login to the Soundiiz app after that as it disappears. They say it's limited but to what I don't know likely one lot of transfers but that's still a good offer. Roon should consider to offer something similar.
@Suedkiez @CrystalGipsy Thanks guys, but not seeing that transfer music option at all on any Qobuz interface including iMac.
I'm on Studio Option, maybe it is only available on the Sublime Option.
I do have Sublime. Is your app up to date?
Yep. Updated all earlier.
Might have to upgrade to Sublime as I was thinking about purchasing some albums while they have the August Sale on.
I don't have sublime so it's not that. I saw it in the iOS app and I can see it on my DAPS Qobuz app.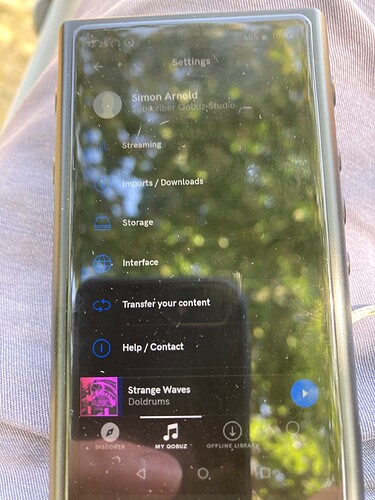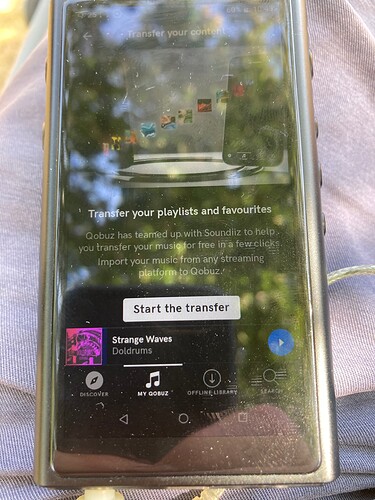 I updated to sublime, however nothing has changed on the settings screen. Don't have the transfer option at all on any of the o/s.
Maybe a location restriction?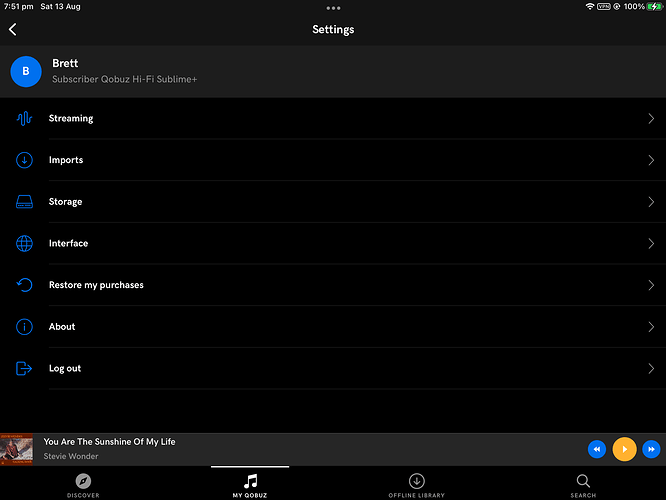 My app version (Android though) is 6.9.0.0
6.7.2 on Apple but latest update from App Store was yesterday.
I'll post in Qobuz thread…see what happens.
You don't need sublime for it. Where are you ? Mines a uk account but in France at moment on holiday so may be geographical I am on same app version as you.
Thanks for confirmation. I'm in Oz. We seem to get geolocked with a lot of media but eventually get access.
Updating to sublime wasn't an issue as I wanted to purchase albums anyway.
Enjoy your visit.
I have latest IOS version in US and it's not there.