Qobuz has not been available (~85% of the time) in Roon for at least 5 days. I don't get search results, see the curated "lists", and cannot stream audio (~70% of the time). I have tried reauthenticating many times - to no avail.
Qobuz 1st-party app and local music in Roon work as expected. Screenshot shows what I've been seeing.
Anyone else having issues?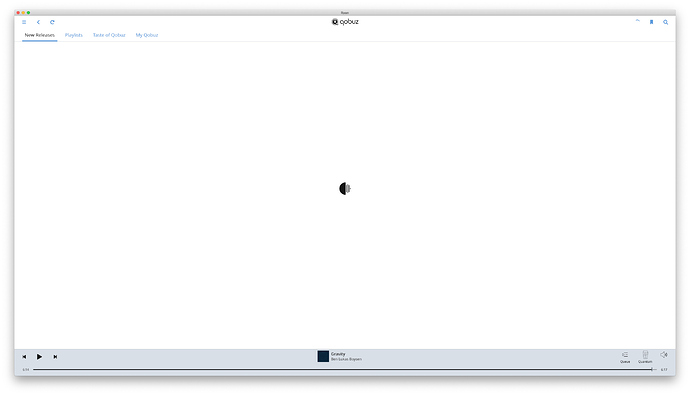 ---
Client: 2018 MBP, macOS 10.15.4, iPad, iPhones, and all that jazz.
Server: Synology NAS (with upgraded ram and flash drive for Roon application files)
Roon build: 1.7 (528)
Internet: Gigabit fiber
DAC: either; Presonus Quantum, MONOLITH, Schiit Modi3, or OPPO HA-2SE