Roon Core Machine
ROCK Roon v1.8 (build 814) stable (64bit) - can't remember other specs but there's no performance issues
Networking Gear & Setup Details
Plugged directly into Google WiFi hub.
Connected Audio Devices
RoPieee
Library Size
approx 3000 albums, 30000 tracks
Description of Issue
Qobuz albums I add to my library through Roon seem to intermittently get removed from my library, often within a few minutes. This seems to happen many 5-10% of all albums I add via Qobuz, as I have migrated to using tags over playlists since using Roon and most of my albums added are via Qobuz this is infuriating. The albums are confirmed as being added to my library, and even appear in the "Recent Activity" screen for added albums - then will just occasionally disappear.
If I stay on the album page after adding, the "Album has been deleted" message appears even though I haven't requested this either through Roon or Qobuz. No one else has access to my account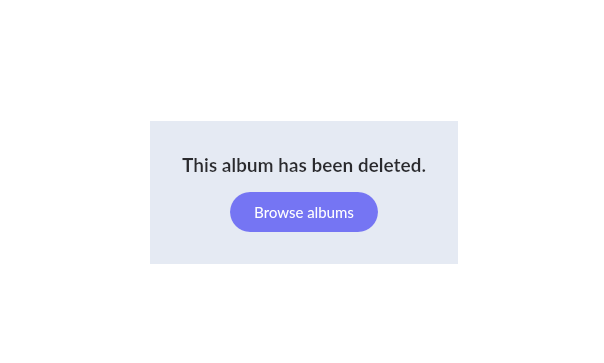 As it seems to be random, there's not much I can do to combat this beyond make a note of what I've added elsewhere. I've only started noticing this in the past week or two, but could have been going on for months for all I know.