Hello,
This week-end I was looking for the soundtrack "La Reine des Neiges 2", French version of "Frozen 2" (a major album for my daughters

).
I wasn't able to find it with queries "La Reine des Neiges 2", neither "Frozen 2" but succeeded with query "Frozen", then choosing, under Version, the French one (see below).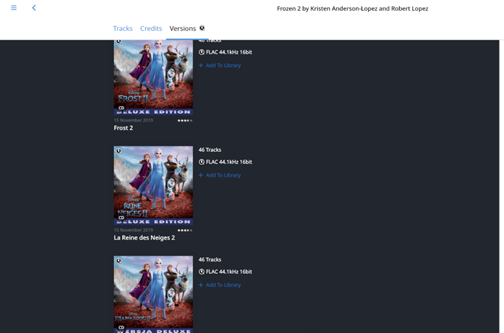 It is the French album but strangely here, the track titles are a mix of English and apparently Swedish . It is the same for the lyrics, some of them are in english and some others in Swedish. The performers names are also the English performers. Everything is fine if I use the Qobuz App directly.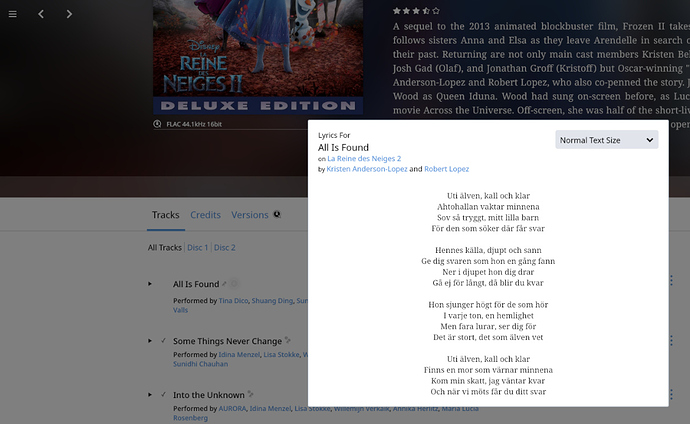 Is there something to do about these metadata?
Thanks a lot