This is how Qobuz playlists show in Qobuz webapp:


And this is how they look like in Roon: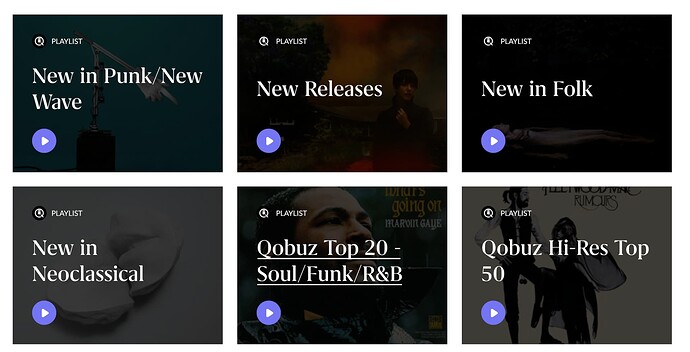 I don't think it's a matter of opinion that which one looks better and offers a more pleasant user experience. I can imagine some reasons why Roon renders them this way (white font on the center requiring darkening the images), but honestly this looks so ugly and unusable that I think whatever the premise is should be rethought. I think it's probably better to just generate a synthetic collage of playlist content (the same for roon native playlists), rather than using Qobuz official photos.