Did a search. Nothing specific to my problem, although it seems Qobuz is not always a happy camper. Any help, much appreciated.
Antipodes CORE
Mytek Manhattan II DAC
All working perfectly previous to 1.7.
After 1.7, Tidal, local storage & the new radio working perfectly. Not Qobuz.
Logged in and out of everything.
Deleted and Reinstalled all apps.
Backed up Roon.
Qobuz shows perfectly. Populates the Roon page with all the albums.
When pressing play, I get this: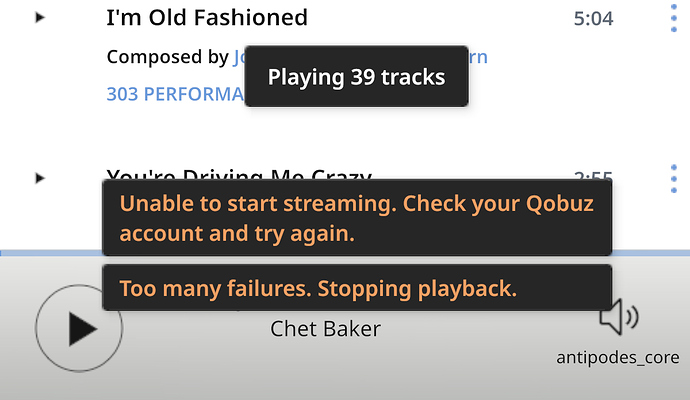 Here's the Roon page: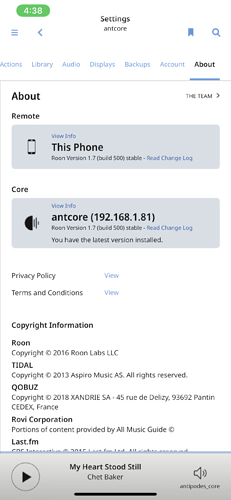 Help. Thx again