Core Machine (Operating system/System info/Roon build number)
Windows 10/Roon build 710 (1.7)
Network Details
Ethernet connection to Comcast Arris Model tg3482g
Audio Devices (Specify what device you're using and its connection type - USB/HDMI/etc.)
Bluesound Vault via ethernet connected via rca analog to Peachtree audio 220se
Description Of Issue
I am puzzling over the differences in the way Roon with Qobuz and Qobuz's web player produce search results. The examples below do not employ Favorites in either product (Qobuz or Roon).
For example, in Qobuz web player, I can do a generic search (no filters) for Arnold Bax and get 142 releases (partial screenshot below).

The same search using Qobuz via Roon produces 23 albums. I don't know if albums and releases refer to the same thing. Part of the results below: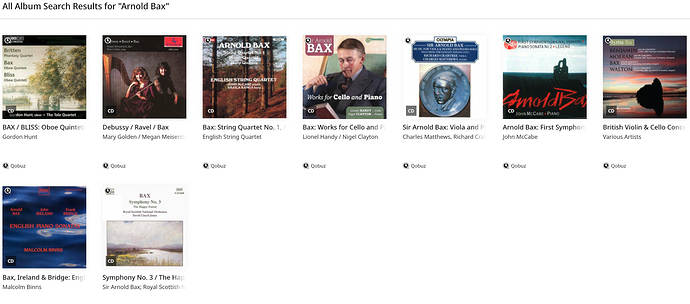 So far, I haven't been able to search Qobuz via Roon and find many albums I am shown in the Qobuz web player. Example would be the album "Holst & Bax." This album appears in the first search done above for Arnold Bax in the Qobuz web player: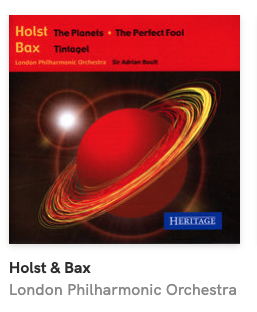 In my search of Qobuz via Roon, I do not see this album. However, if I do a search for just this album in Roon with Qobuz, I get the correct result: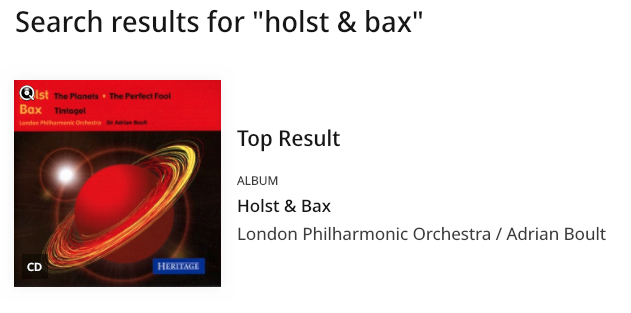 I'm curious if I am searching correctly in Roon Qobuz, incorrectly interpreting Roon results, or if there are limitations searching Qobuz via Roon that are not a problem if searching directly in Qobuz's web player.
I would rather use the Roon Qobuz search utility because it is seamless to add albums or tracks to the library or playlist. If I'm missing something in the Roon Qobuz interface, please advise. If not, then I will limit searching using the Roon/Qobuz search field and keep the Qobuz web player active so I can be sure I am finding all the Qobuz titles available.