Core Machine (Operating system/System info/Roon build number)
DietPi Linux Based around an ASRock Celeron J4105-ATX mobo. 8Gb RAM and 6Tb harddrive.
Network Details (Including networking gear model/manufacturer and if on WiFi/Ethernet)
Wired 1Gb ethernet
Audio Devices (Specify what device you're using and its connection type - USB/HDMI/etc.)
Direct USB to DAC atm
Description Of Issue
Since a couple of days i am unable to play Qobuz-content on this particular Roon Core? It just says that "This track is unavailable from Qobuz" and tries a few songs.
Of course i have tried playing Qobuz material from both the app and from one of my other Roon Cores which if perfectly fine. I have also disabled the account, removed the account, restarted and shut down the malfunctioning Core. Tidal works on it without hesitation as well as playing anything from the local library.
I also noticed yesterday that i could not retrieve my Roon account information on this particular machine? Today after startup it seemed similar, but after a few minutes i was presented with the "Unauthorize" dialogue for my other Core, and then all was well with my Roon account.
Looking at my Qobuz settings i have no issues logging into my account, but the Roon Core seem unable to sync my library?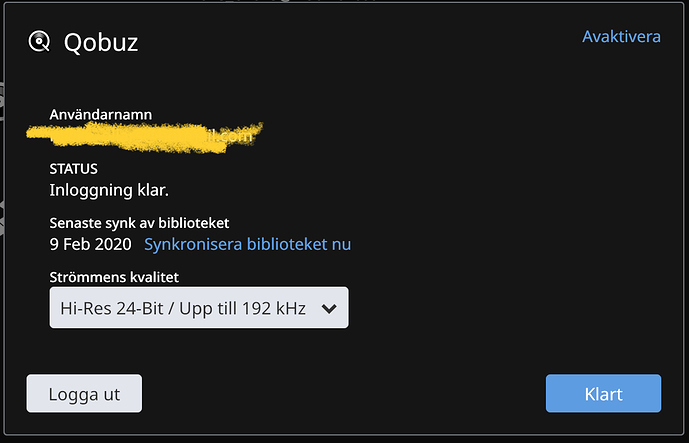 Result is the same for any Qobuz album/song…