Qobuz has a great habit of releasing albums into the Roon database with release dates in the future. Roon has never done anything special with this situation and it should. It causes little bugs of unplayable content and "new releases" to get screwed up… but I just found a new area where this causes problems.
Album - De La Soul - 3 Feet High and Rising
Release date to streaming is: March 3rd 2023
I have this album as MP3. I added the 24/96 Qobuz version. Roon happily added it. Now when I click on this album Roon kindly selects the high resolution version except… that version isn't actually playable since its not released yet.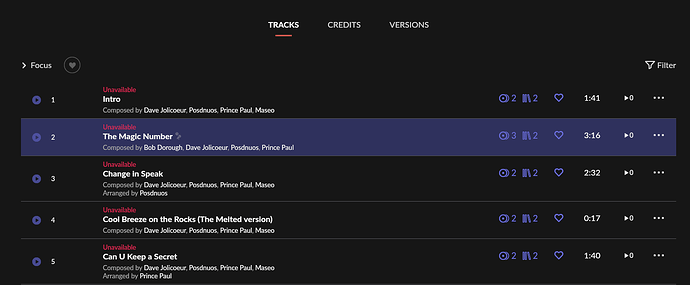 Please work with Qobuz to make sure the "real" release date is accurate on their versions and then use that info to not release albums into the library that are not reached that date. Think of it like a record store. No one puts the stuff on the self before the real release date. In fact, if they did that, the might lose their distribution rights.
Thank you.