Another day and another head scratcher with my new Nucleus+
Thankfully any issues have been relatively minor, but at this price, I'm going to ask about anything I see that doesn't seem right, especially things I never saw in my years of using Roon on MacOS.
I see a question mark with a square next to it in "Focus" next to "Local Music". See screenshot.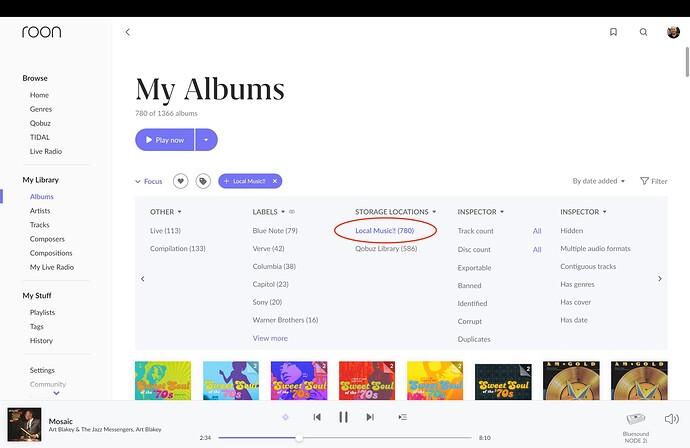 Normally I see an indicator like that and I think it is a "What's this?" that you hover or click on with more info. But clicking on it doesn't do anything.
The local music is there and the hard drive (SSD) is attached to the Nucleus, so there are seemingly no errors with Roon unable to find the directory or files.
So, why is that there, what is it, and if it's not supposed to be there, how to I get rid of it?
PS - Roon 2.0 latest build, brand new Nucleus+, Samsung T5 500GB SSD connected via USB to the Nucleus, Audio coming into Nucleus over Ethernet, Endpoint is bluesound node 2i connected via COAX to my McIntosh MA8900
Everything is wired, no wifi. Other than the Nucleus+ this is all gear I've used for a long time.