Hello @Osamu_SHIOTANI,
So we can better assist you, please provide a brief description of your current setup using this link as a guide.
Make sure to describe your network configuration/topology, including any networking hardware currently in use, so we can have a clear understanding of how your devices are communicating.
Hope the attached diagram helps. Queue issues are on every my remotes (Win10s + an Abdroid). All roon softwares are up-to-date. PS: Well the sound from the system is quite good.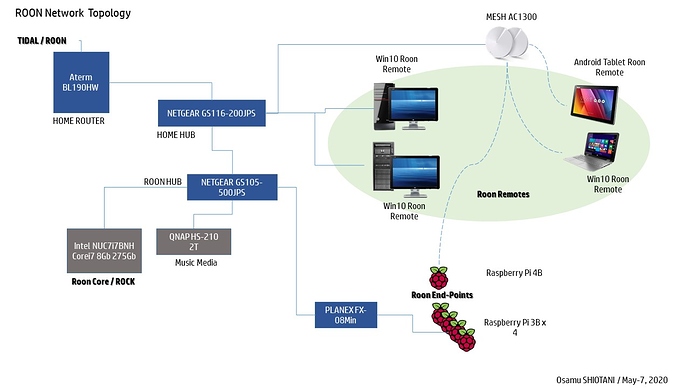 Osamu SHIOTANI
For today, I could not see the queue list issue ,so far, not like the day before yesterday, on any remote devices at my home. I have put 9 hours playlist in queue in this morning, started to play them and went out. I got back just before, I found the queue list display is still normal. The issues were gone.


So I would like close this thread until the same issues be re-created.
Hello @Osamu_SHIOTANI, sounds like a plan. Please do let me know if this issue returns, though!