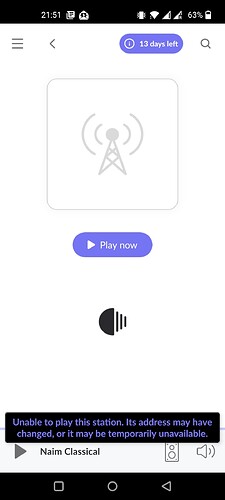 Hi there,
I am trying Roon and it looks very promsing.
I am however facing issue with radio droping out after several minutes (not regular).
I have tried several radio and I am facing the same issue.
My core server installation details
Ubuntu 20.04.3 LTS
7.7 GiB RAM
Intel® Core™ i5-6600K CPU @ 3.50GHz × 4
The core is connected to the home ISP Box with a cable (I also tried wifi)
Right now, I am playing the music from my server with speaker connected with a jack (I am planning to connect to several zone in couple of months with a lyngdorf and rotel amps)
I am controling the server with an android app. which is connected to home network on wifi.
I also tried to play the radio on my mobile phone and I gets the drops as well.
I saw several similar topics but none has given me inputs to sort my issue…
Thanks for your support
Adrien