Hello,
I am trying to figure out if it is possible to limit the radio to the album grouped in a given tag.
To explain bit more what I am trying to achieve, I have two different zones for Roon, the main zone is using a Devialet 250Pro and the other one (headphones) is using a Brooklyn DAC capable of playing MQA.
So for each Tidal Album I have the the MQA and the normal FLAC version. The MQA is for headphones, the normal for the Devialet. The normal FLAC is set to be the primary one and the "Show hidden tracks and album" setting is OFF so I am sure that if I play a song on the Devialet it will always play the primary one that is not the MQA, this turned out to work fine with Radio too.
Also I have tagged all my MQA albums with the Tag "MQA". Now I can Focus and see all the MQA albums using the Focus function using "MQA" (name of the tag) and "Duplicates".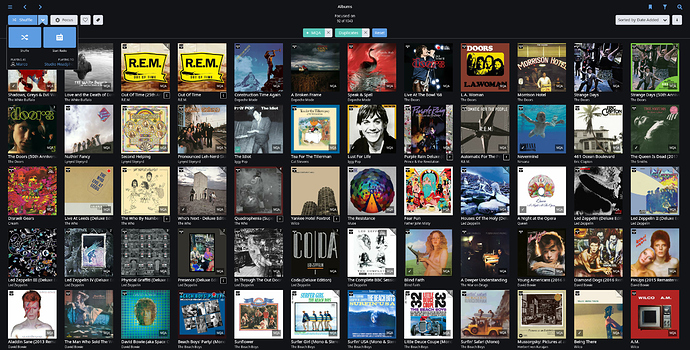 Now I was hoping that starting the radio from this Focus set-up the radio would have limited the choice only to the album that are filtered by the Focus, however this doesn't seem to be the case. Any suggestion on how to achieve this? If this is not possible perhaps this is a new feature that can be added in the future of Radio?
thanks
Marco