Roon Core Machine
Mac Mini
Networking Gear & Setup Details
1Gb/s Fiber
Connected Audio Devices
Topping DX3Pro+
Number of Tracks in Library
0 (zero, streaming only)
Description of Issue
When I tap the plus sign on a Radio station, the station does not show in My Library under My Live Radio. If I tap the plus sign on an album, the album shows up under albums.
Example: I have the option to remove the station from my library, therefor I assume it is added to my library, correct?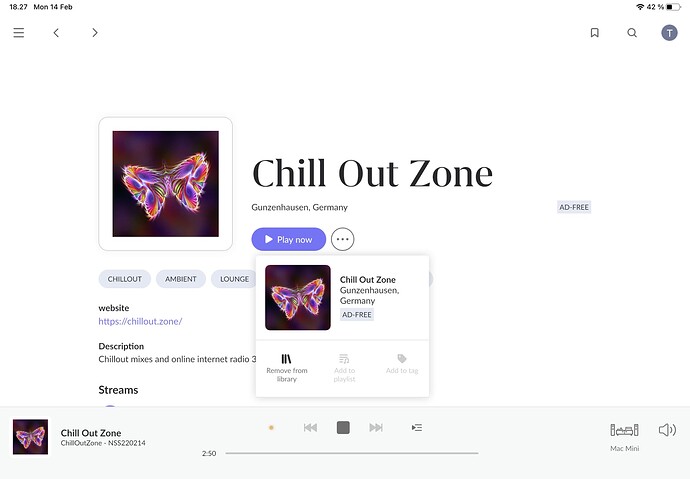 BUT: It is not showing.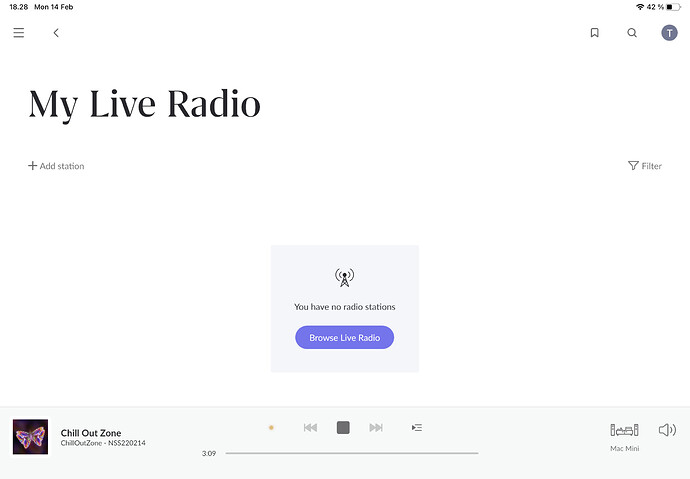 I've added two albums (steaming from Qobuz) to my library which shows up as expected.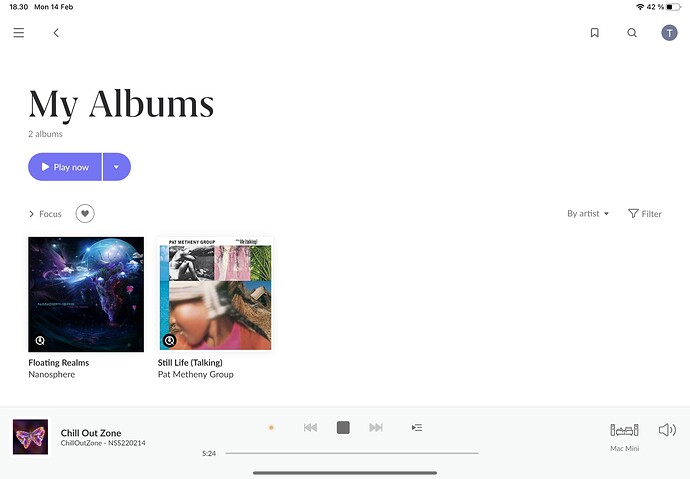 Am I looking the wrong place for my library radio stations?
Thanks!
/Thomas