I've been noticing some weirdness for a while now, and I think I know what is going on. I just don't know how to fix without going one by one or why it happened to begin with. I'm running Roon core off a QNAP, no issues there, it has been stable. Lately when I go to some random artist pages (Moby in this example) I do not see most of the albums I expect to see; sometimes a couple random ones show up, sometimes no main albums but some EP's, etc.
In this example, looking at Moby shows this for the main albums (show hidden is on):

Just picking one album from the below list, you see it does not exist: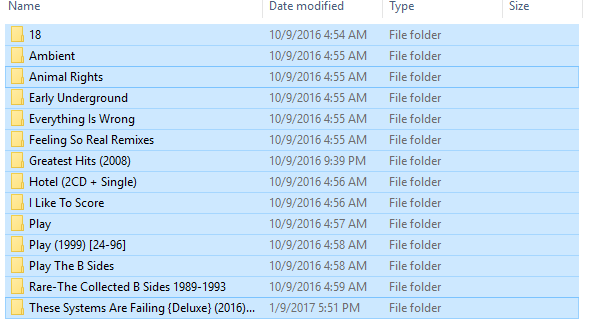 Searching in Roon for Everything Is Wrong:

Show Hidden Tracks and Albums is on (never hidden an album manually):


If I select Unhide Album:

My new album list results:

My questions are now two-fold. How in the world did this happen (not the only artist this has happened to), and how do I trust the album browser now? How do I fix this without going through my entire library one album at a time. This would take ages and I have no desire to undertake this, I'm open to suggestions. Thanks.
Steve