I've had a devil of a time getting this RPi to work since I moved. It worked pretty well in the old house, but I was having trouble getting it recognized on the network. So, I:
reinstalled the OS
reinstalled the linux wifi and bluetooth code
reinstalled the latest version of Roonbridge.
I use Netgear routers/extenders, and they have a program called "genie" in which I can see a network map.
The RPi is now showing up as wirelessly attached to the network and has an IP address and a signal strength of 100%.
When I go into Roon and select audio, it will initially pop up as disabled, and when I go to enable it, it may get stuck cycling to the device settings screen like this: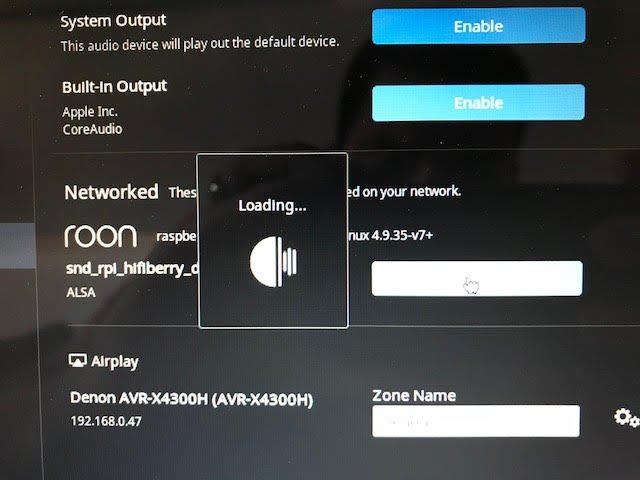 Then sometimes it decides it will activate and it will allow me to select it as a zone. After I do this and then pick an album, it will try to play the track for a few seconds and then drop off the list as if Roon never recognized it in the first place.
Needless to say none of my other endpoints are doing this.
Suggestions from the hive?
Thanks in advance!