I have reached the edge of my understanding here. Try to program a Rpi B+ to run the Harmony Deep Integration extension (Khazul).
I flashed Stretch Rasbian, then added the ARM version of Docker along with the extension software and its companion 'Run.SH' file from Khazul. Two problems have surfaced:
When trying to run 'Run.SH' from the terminal, I receive this error: "bash: ./run.sh: Permission denied". I have tried some fixes found via Goggle but no success yet.

The extension actually appears in Roon. But when I try to Enable it and set options, it stalls out when Saving my changes and updating the extension: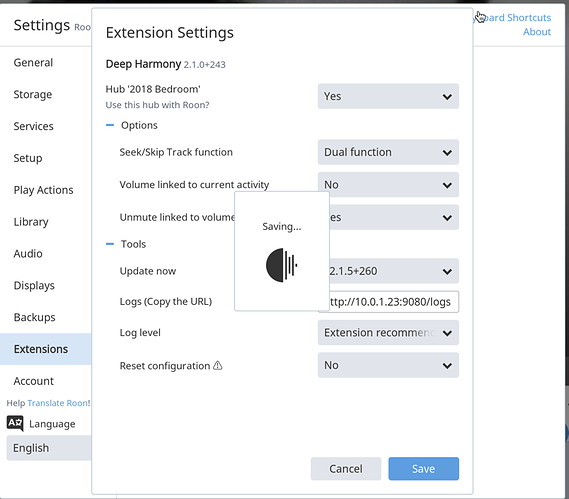 My knowledge of Linux is quite shallow, and I hope that these issues might have easy fixes known by Linux pros.
More detail as wanted. Many thanks for the assist.