Core Machine (Operating system/System info/Roon build number)
Roon version 1.8 (build 764) stable 64-bit
Windows 10 Home
Description Of Issue
The Recent Listening on the Home page will reset to 0m and stick there. This happens every time after a short while of listening to music. I have no idea what exactly triggers it. All I do is listen to some music, and after one or a few songs, the table will empty. Restarting Roon will temporarily fix the issue, until I listen to music for a while again.
Here you see the issue:


My History to see I did actually listen to music: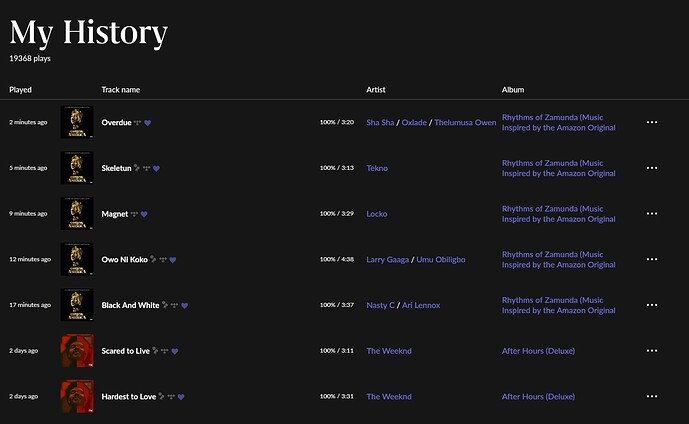 Hope we can get this fixed. Thanks for your support.
Kind regards,
Arash