I've got a composer listed simply as Aldrich. Here is his page.

Further investigation indicates this is actually guitarist Doug Aldrich. He is credited as composer of the track "El Camino Diablo" as shown below.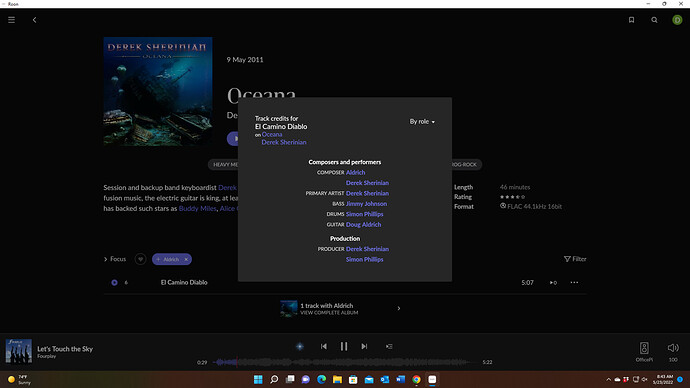 How do I reconcile this data? Doug Aldrich is listed as an artist but not as a composer so I can't combine the two. Also, I doubt Doug Aldrich is credited with a Vera Lynn track. That composer was Ronnie Aldrich. This track comes from Qobuz so it's not data that can be edited from an external editor. It would be nice if Roon provided track level credit editing. I suppose I could contact Qobuz about the confusion, but I doubt I'm going to get much satisfaction.