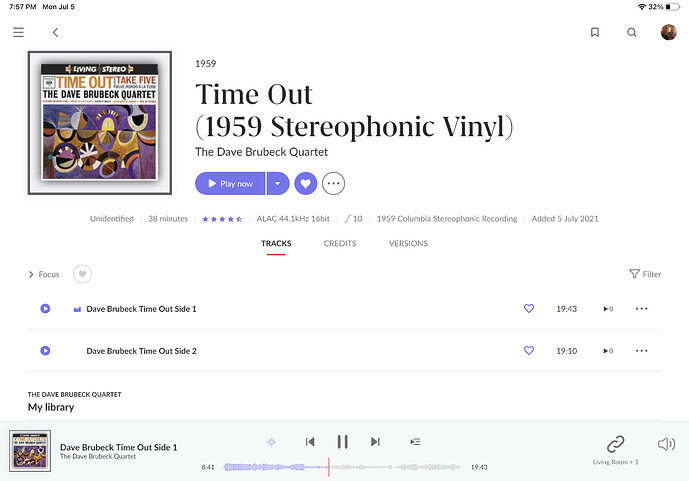 I always really loved this album on CD. I was at the record shop and found this on vinyl… I did not expect much… I am not a huge vinyl enthusiast, but I have good equipment, and a decent collection. I figured that the pops and noise would dampen in enthusiasm for listening to this, worst case, I would hang the album cover on the wall. So, this recording blew me away… Much more clarity and life than the 1997 CD remaster I have been listening to, especially with the percussion and Paul Desmond's sax. It sounded like someone had taken a blanket off the recording.
The 1959 record wasn't perfect, but it was pretty darn close. I immediately was like: "How can I get this on digital to help preserve it?" Internet research indicated that some of these original mixes, both in mono and then stereo are very difficult to come by on CD. I even read somewhere that the master tapes were no longer available that they had been destroyed… I don't know if that is true.
My set up with simple to record this but I am incredibly pleased with the results, here's the chain: iPad Pro running garage band > M-Audio Solo > Technics 1500C equipped with a new Ortofon Red cartridge.
I trimmed the beginning and end of each side, exported to Apple lossless, and added to Roon… Amazingly easy peezy and the quality is amazing. Very happy to preserve this unique recording.